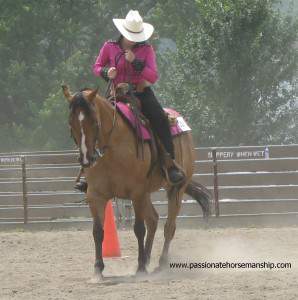 Showing can be a lot of fun, but it can also be nerve racking if you're not prepared. If you're new to showing it would be best to find a coach or mentor to help guide you through the process. They will know which shows would be best and what classes to enter.
Some coaches will for a fee go with you to the show and coach you before and sometimes during your classes. Investing in a coach is well worth the money.
If you can't afford a coach and you're going it alone then get you and your horse well-prepared at least six weeks or more before a show. Start by exercising your horse every day to get them into condition.
You will want to make sure that you and your horse are both physically fit that your horse has the proper tack, you have the appropriate clothing and that you know [Read more…] about Preparing For A Horse Show