For Horse Owners Who Can't or Don't Want To Ride!
Discover how to have so much fun from the ground that you
can't wait to get to the barn and play with your horse.
This is for you if you can't or don't want to ride…
At Passionate Horsemanship, I know that you are an avid horse owner and something has stopped you from riding. Now you're wondering what you can do with your horse on the ground and how you'll be able to develop a deeper bond.

To develop a deeper bond, it's important that you learn how to…
Communicate clearly with your horse.
Set boundaries
Be consistent
Create positive associations to build trust
Spend time hanging out with them (no demands, agendas, or expectations)

The problem is most horse owners are taught they have to use force in order to get their horse to do what they want. And drill them over and over on something. By doing this it makes you feel very stressed because the more you force the horse the more they start to resist.
As a horse owner/trainer for 40+ years, I've found that using a reward-based method you can develop a deeper bond with your horse regardless of your horse's age, size, or past history. And you can do it without using force!
Discover The Fun Possibilities With Your Horse From The Ground
I understand how it feels to no longer ride and wonder what you're going to do with your horse. I was there a few years ago after having a riding accident that tore my ACL in half. At the time, I felt like my dreams were shattered.
That's why I started sharing what I do to enjoy my horses from the ground. And why I created online courses. I love to help people like you have fun with your horse from the ground and stop feeling like you shouldn't have a horse.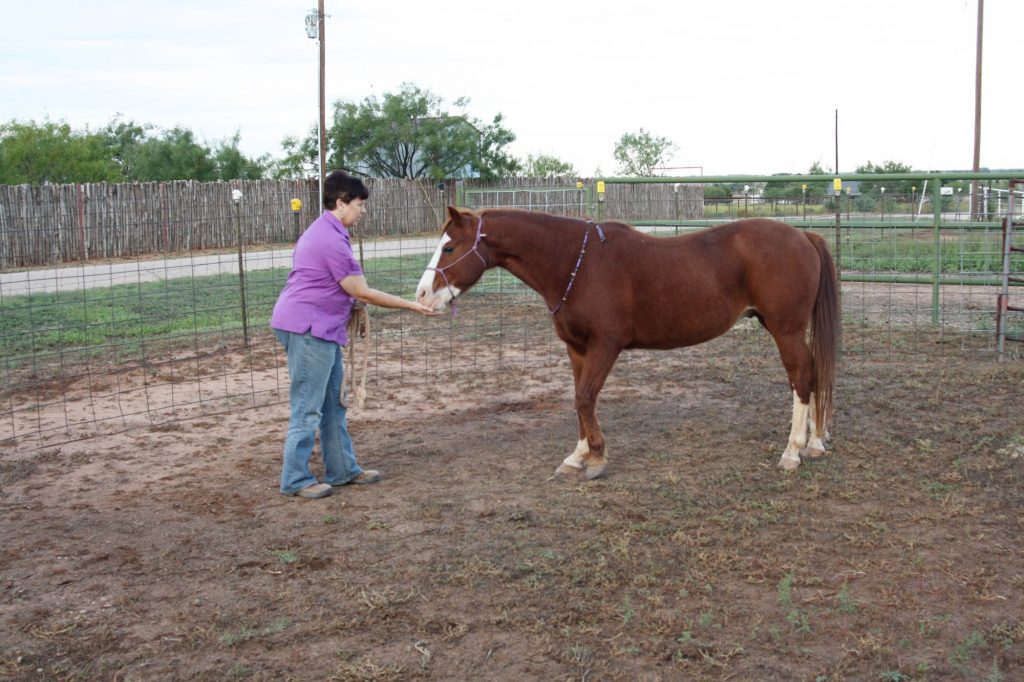 Instead, you can look forward to creating positive associations with your horse and build trust. Your horse will be calmer and more confident and you'll have a blast doing so!
Let's get you and your horse on a path to having fun on the ground.
Success Stories
Work With Kim Virtually or In-Person
Let's Do This
STEP 2
Share Your Goals With Me
STEP 3
Let's Create A Plan
Move Forward with Clarity and Confidence
"Kim cares about the horses and her clients. She also has more education than most trainers will ever have.
Kim gives horses the best education possible. I am endorsing Kim as an Instructor of my methods.
She knows it inside and out. With her knowledge and insight, she can help many."
Success isn't just about what you accomplish in life, it's about what you inspire others to do!