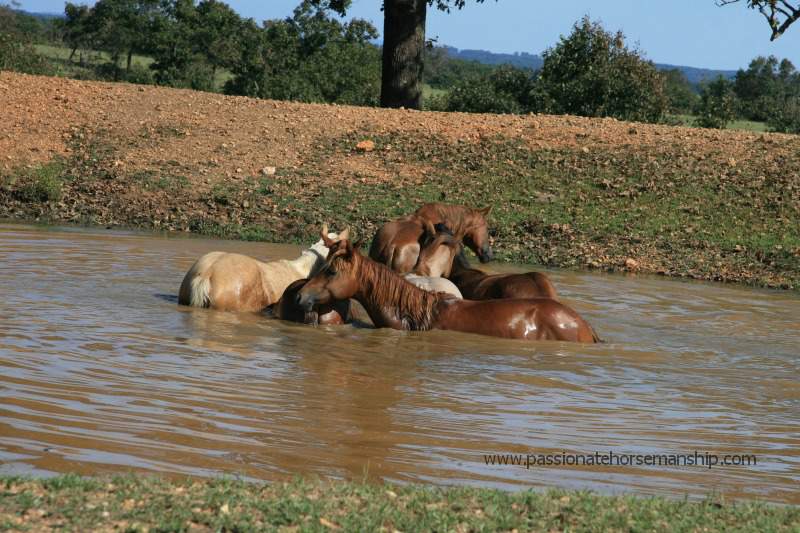 During the summer you'll want to make sure you check your horse for signs of heat stress.
A horses body temperature is higher than ours therefore they get hotter faster than we do and are more susceptible to the effects of heat stress.
It's not just the temperature you have to think about it's the heat index too. When a horse sweats it evaporates and carries heat away from the body which cools them down.
When the heat index is high it's harder for horses to cool themselves because high humidity reduces the evaporation rate. When this happens the heat is removed at a lower rate causing them to retain more heat than if the air were dry.
Do you know what's normal for your horse's pulse, respiration and body temperature? If not, now would be a good time to check their vital signs and keep a record.
Here are several things you can do to help your horse during the summer heat. More