Groundwork For Horses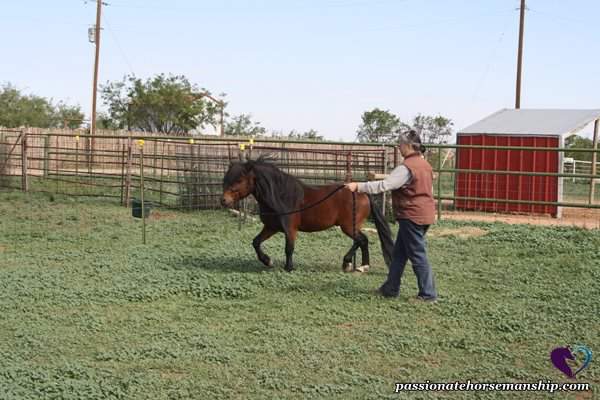 Is groundwork a part of your horse's training program? If not it should be because of the benefits to your horse. I have found that it develops trust, helps to establish boundaries and it's something you can do when they can't be ridden to keep the horse from getting bored. It will also prepare them to be ridden and is a safer way to deal with your horse.
I also believe that it helps the horse stay more relaxed. I've seen a lot of riders who are more relaxed on the ground than when on the horses back.
Groundwork is a very important part of the training process in using the Passionate Horsemanship methods. It can be used for young as well as older horses, trained or untrained. [Read more…] about Importance of Groundwork For Horses