What are your plans for your new horse?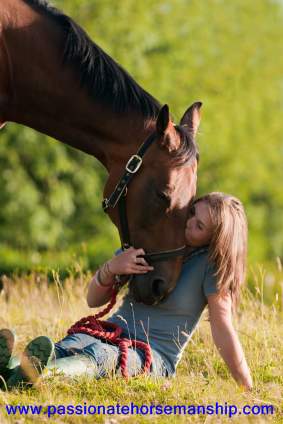 So you've decided that you really want a horse. It does not matter if you are new to horses or you are getting back into horses after being away from them for several years. Create a plan and ask yourself the following questions.  
What do I want to do with my new horse?

Do I want a horse that is registered?

How much can I afford to spend? Have a low and a high price.

What height, sex, temperament, age and level of training do I need?

Emotions play a big part when buying a horse so you've got to keep them managed. Don't be  impulsive when buying a horse.  Write out your plan and take it with you.  It is always good to take a professional or an experienced horse friend with you when looking. 
Will you use your new horse as a:
Pleasure Horse – one that you will ride down the road once or twice a month. This is usually an older horse that is dependable and solid in their training. He or she has been ridden for years. A horse like this is low maintenance meaning that you should not have to exercise them in the round pen for several minutes before riding them.  This is the type of horse that can be left in the pasture for 6 months and when your ride them they act like you've been riding everyday. 
Family Horse – one that you will share with your husband, kids or grandchildren. When children are involved you need to be very specific about the type of horse you get. Some horses are very reactive around the high energy of children. This type of horse also needs to be dependable and solid in their training, with no bad habits such as bucking, bolting, biting, kicking.
Trail Horse – a horse that is bold, confident and does not overreact to new objects. Great to have one that does not want to kick, bite or fight with the other horses. They need to be in good health and have good feet. A good way to test a trail horse is to take them through an obstacle course to see how they react to different objects. This can be done on the ground. 
Competition Horse – the competition horse is one that is athletic. If your interested in showing I highly recommend buying a horse with show ring experience. There are so many avenues for showing from halter to the riding events such as Jumping, Reining, working with cows, barrel racing or your typical flat classes where you stay in the arena and perform certain patterns. 
These are some general guidelines that you may want to follow as they will help you stay focused and can save you time and money. This process may take you a few months but is well worth it. Buying a horse that meets your goals can really boost your confidence and give you a partner for many years to come. 
Keep The Focus
Letting your emotions control you and being impulsive can lead to frustration, heartbreak, loss of money and time. You could also get seriously hurt and never be able to ride again. These are just a few of the things to look for when buying a horse. There are several questions to ask the seller but that will be discussed in another article.
Copyright © Kim Wende – All rights reserved  
Passionate Horsemanship and Kim Wende will not be held responsible for any claims of injury that may be incurred when dealing with horses as you participate at your own risk.
This article may be reprinted with permission only. Copyright information including authors name must appear along with a link back to www.clickerhorsetraining.com